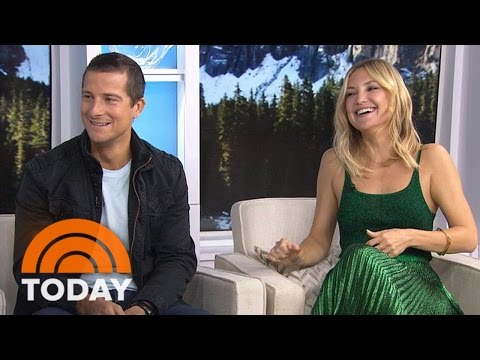 In the second season of "Running Wild with Bear Grylls," celebrities join the host to learn to survive during a wilderness adventure. Actress Kate Hudson and Grylls talk to Matt Lauer about the season premiere.
» Subscribe to TODAY:
» Watch the latest from TODAY:
About: TODAY brings you the...
Watch the video here:
Kate Hudson Gets Primal With Bear Grylls On 'Running Wild' | TODAY on CelebrityNews.IO